Contact Us
Jan Hotels Contacts
Bohemia Properties, a.s.
Teplická 492 190 00 Prague 9
TAX number CZ 6252 5204
Recorded in the Commercial Register: section B, entry 10488, administered by Prague Municipal Court
Hotel OLDINN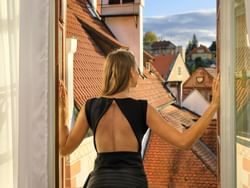 On the banks of the Vltava river and below a magnificent 13th-century castle lies our hotel in Český Krumlov - a UNESCO World Heritage Site. This beautiful South Bohemian medieval town keeps a fairytale-like atmosphere of old days. Set in the very heart of this town, Hotel OLDINN is located on the main town square in the city center.
Hotel Ruze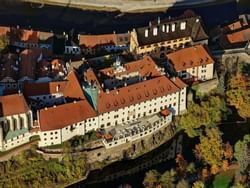 Unparalleled luxury and incredible attention to detail are what you'll experience from the moment you arrive at the hotel. All 71 rooms are designed for your comfort. Archways, ceiling, unique frescoes and painting are authentic parts of the hotel. Enjoy dining with recipes from local and international culinary traditions at our restaurant.
Hotel Duo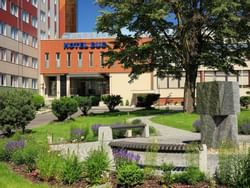 Situated only 12 min by metro from the city center, Hotel Duo offers a wide range of quality and value for money services for leisure and business. Our modern hotel is one of the best hotels in Prague for its good service, modern rooms and charming atmosphere. You may choose from 654 rooms of different categories designed for your comfort.
Hotel Leonardo Praha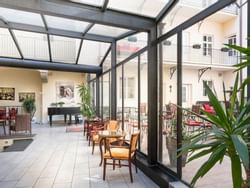 The hotel building from the 15th century combines a lovely courtyard. You find yourself in the very heart of Prague and yet hidden from the rush of the city.
Our 84 elegant rooms & suites are furnished with unique antique pieces from Prague's Art Nouveau heritage and provide comfortable accommodation. High quality service and attention to detail is our standard!
Hotel Carol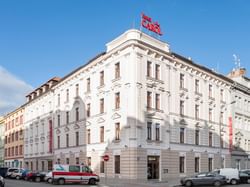 Hotel Carol is a real oasis, where you can enjoy a well-earned rest after a sightseeing in the beautiful city of Prague or after demanding business meeting.